Gabrielle Pinto
, BSc Zoology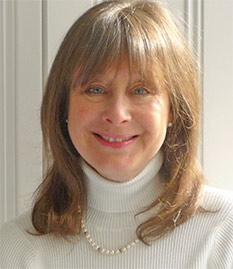 Reeds Farm Church Lane Empshott
Hampshire,
GU 33 6HT
UNITED KINGDOM
07765012950
gabriellep@me.com
www.gabriellepinto.co.uk
I am a licensed Homeopath and Acupuncturist with offices in Central London and Hampshire. As an added area of experience, I am an active managing partner in a large property management firm; this gives me an appreciation of the challenges faced by people in business. I blend Voice Dialogue and the dream process into my work with clients in my private practice. I am also available for individual Voice Dialogue sessions and for teaching training groups.
I have had 34 years of experience as a Voice Dialogue facilitator. In 1981, I had the good fortune to be a sponsor (with Lydia Duncan) of Drs Hal and Sidra Stone's first UK group on Voice Dialogue. Since then I have sponsored many additional trainings for them in the UK.
My interest in Voice Dialogue has never waned. I have trained with Hal and Sidra on a yearly basis - visiting them in the USA, attending trainings held in Europe, or sponsoring them in the UK. I still consult with them professionally and I am pleased to say that I have also developed a firm friendship with both of them over these 34 years of contact.
In addition to my private practice, I have worked in the NHS, taught Homeopathy at the University of Westminster, and introduced into the continuing professional development program lectures on Voice Dialogue and the Psychology of the Selves.


Detailed information

About This Practice
Practicing Since 1981
Teaching Since 1981
Additional Modalities: Homeopathy Acupuncture and Herbalism
Areas of Interest: I have worked with mainly with stress over 30 years and this includes dream work and using homeopathy to support the process
Degree

| Title/Field | School | Date |
| --- | --- | --- |
License

| Title | State | Date |
| --- | --- | --- |
Certification

| Type | Granting Organization | Date |
| --- | --- | --- |
| Acupuncture | Five Element school of Acupuncture | 1980 |
Professional Background
Qualified Acupuncturist since 1980.
Licensed Homeopath 1984.
Post Graduate trainings in Homeopathy from 1984- 1990 in Greece with George Vithoulkas and Dr Vasillis Ghegas in Holland.
Research in Primary Care at Marylebone Health Centre into the use of Complementary medicine in the NHS. This research ran through the 90s and produced a published Manual called: Integrating Complementary Therapies into Primary Care
Books:
1996 Homeopathy for Children
Authors: Pinto and Feldman
(Now in 13 languages)
Voice Dialogue Anthology
Edited by Dassie Hoffman PHD
Basic Voice Dialogue Training(s)

| Title | Where | When | Hours / Days | Teacher(s) |
| --- | --- | --- | --- | --- |
| Attended Summer Kamps, Thera trainings, private tutorials | Los Angeles, Europe, and Albion | 1982- 2015 | yearly workshops and private work | Dr Hal and Dr Sidra Stone |